Country Living is often wonderful. During the day, we sometimes sit down on our wooden swing in the backyard and enjoy the quietness around us. From time to time, a nice breeze goes through and it moves the leaves on vines. The sound that the leaves make is almost like the calming waves in the ocean. This reminds me of the trade winds and the beach in Hawaii. Living with nature and receiving the blessings of Mother Earth is very much appreciated.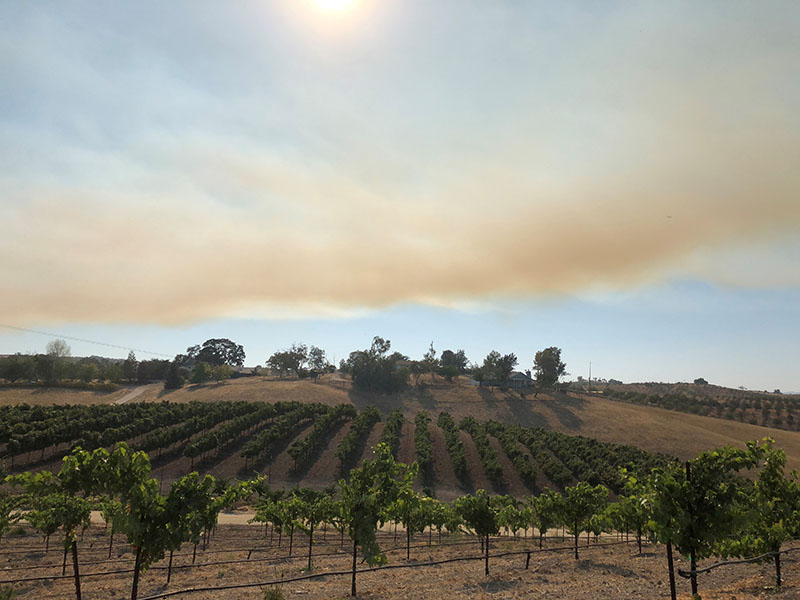 Although, living in rural California, there is one thing my husband and I are always concerned about--wildfires. I read an article that said that 84% of wildfires in California are caused by people. In 2017, fires threatened Wine Country in Northern California and many wineries were damaged including family-owned boutique wineries like ours. Our hearts ached every time we saw the shocking images on the news and it made us want to help them with something we can do.
At that time, we came up with the idea of supporting the local businesses in the affected areas. For example, we purchased chocolates from a chocolate store in Sonoma and made Kula's holiday wine gift packages with them. The gift packages became more popular than we expected, and we were able to increase our chocolate purchase and make more gift packages in 2018.
According to another article I read, the Camp Fire that happened in 2018 burned 138,000 acres. The dry weather and strong winds in California spread the fire over a large area. What is if a fire gets close to us? How do we protect our precious people, animals and crops from the fire?
Other than evacuating as soon as possible, there might be only limited things we can do when the fire comes close. But we can always help each other and give a hand to anybody who is in need. That's why my husband and I are excited about another way to support and help people and animals who are suffering from California fires.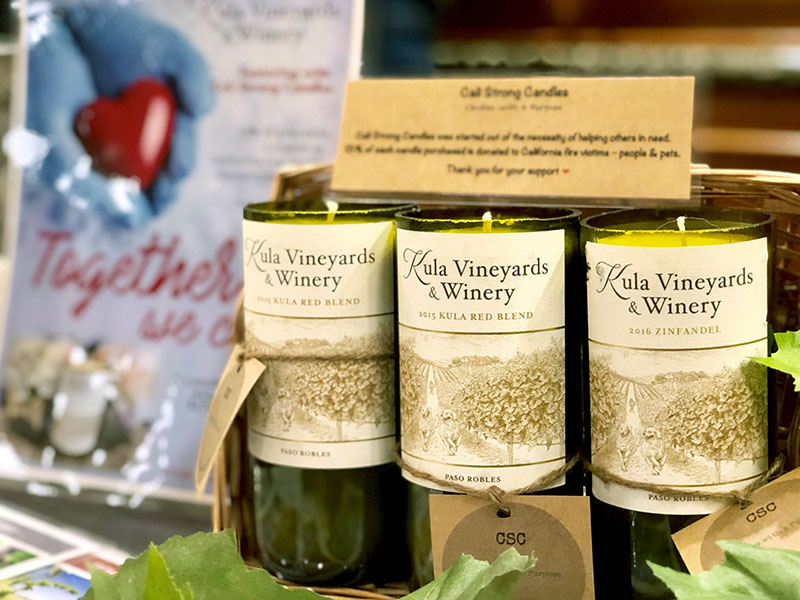 We've created soy wax-based candles using recycled Kula Vineyards wine bottles by working with a local company called Cali Strong Candles. Fifteen percent of sales will be donated to organizations such as California Fire Foundation and ASPCA. That directly supports the victims from California fires, and this is something we would like to do as a Valentine's Day project this year. Candles are available for purchase at Kula Vineyards' tasting table during our hotel wine events. Thank you so much for reading today's blog and we are looking forward to talking with you about this great program!